History of Labor Day

History of Labor Day: 
Have you ever wondered when we started celebrating Labor Day in the United States or why?  Well, this page will provide you with some information regarding the history of this holiday and how it came to be a federal holiday.
---
History of Labor Day
Some Background
Labor Day is celebrated in the United States each year on the first Monday in September. It is a day dedicated to the American worker and is a national tribute to the contributions all workers make to our country and our economy.
The first Labor Day was celebrated on a Tuesday, September 5, 1882, not a Monday. It was originally planned as a picnic for the Central Labor Union members. The event was a hit but was changed to be held on a Monday in 1884 and became known as "Workman's Holiday."
---

History of Labor Day
Controversy
Controversy exists over who first proposed a national holiday for workers. Some sources state that Peter J. McGuire, general secretary of the Brotherhood of Carpenters and founder of the American Federation of labor, was the first to recommend a national day to recognize those workers. Others believe the credit should go to Matthew Maguire, a machinist. He allegedly proposed the holiday while serving as secretary of the Central Labor Union in New York.
---
Before It Was a Federal Holiday
Before it was a federal holiday, Labor Day was recognized by labor activists and individual states.  After municipal ordinances were passed in 1885 and 1886, a movement developed to secure state legislation.
New York was the first state to introduce a bill, but Oregon was the first to pass a law recognizing Labor Day on February 21, 1887.
During 1887, four more states, Colorado, Massachusetts, New Jersey and New York, passed laws creating a Labor Day holiday.  By the end of the decade, Connecticut, Nebraska and Pennsylvania had followed suit.
By 1894, 23 more states had adopted the holiday.  
On June 28, 1894, the U.S. Congress passed an act making the first Monday of September an official holiday for American workers and proclaimed it, Labor Day.
Source:  A portion of the information on this page was taken from History of Labor Day | U.S. Department of Labor (dol.gov)
Now you know!

---
Links to Other Holiday Pages
---
Click the lavender bar on the left and subscribe to the RSS feed to be notified of new listings as they become available.

---
Did you like this?  Please share it! Thanks in advance.
---
No matter where you are in life (stay-at-home mom, full or part time employee, retired, etc.) you can make a good income with a website.  Whether you write books, make crafts or something else, I highly recommend SBI.  It's the reason for this website.  Check it out below and become another solopreneur!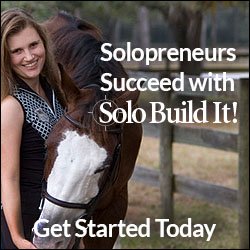 Hello!  This is Shelly Morton, the author of this website. I know you hear a lot of hype about making money from home and building a successful website.  I speak from experience as a solopreneur, I have succeeded with Solo Build It! There is simply no better way to build an online business.  Nothing else compares.  It's not a "get rich quick" scheme.  SBI provides you with all the tools and tips you need to be successful.  You put in the work and SBI will help you succeed!  SBI is simply the BEST way to get started for any "solopreneur."

---
Return to top of History of Labor Day