Leftover Halloween Candy

Leftover Halloween Candy:
Halloween is over, do you still have mounds of leftover candy?
If you're like me, it's always difficult to determine ahead of time how many trick-or-treaters you will get or how much candy to purchase.
I tend to buy too much candy. Why?
I really enjoy seeing the cute kids in costumes and I don't want to run out of candy. I also don't want to close my door, turn off the lights and hunker down on Halloween.
This year was no different. I'm in a new neighborhood and didn't know how much participation I would get. I purchased the usual amount of Halloween candy. We had huge crowds of trick-or-treaters, but I still have a bunch of candy left.
What to do with it??
---
Tips for Leftover
Halloween Candy

Part of good organization means good stewardship and taking care of your money, your goods and your food.  In my book, that even means leftover Halloween candy!
Here are some helpful suggestions you might want to consider:
Work:  If you work, you can probably take leftover candy to work and keep it in a jar on your desk. However, probably everybody else will do the same thing, so this may not solve your problem.
Pinata: You can stuff the excess into a Pinata to use at the next birthday party. Or, if the next birthday is too far away, consider using it at Thanksgiving or Christmas. Felice Navidad!
S'mores:  If you have any chocolate pieces left over (some people actually do have chocolate left), consider making S'mores! Get some graham crackers and marshmallows. Toast them over an open campfire or melt them in a microwave for about 20 seconds. We made some outside at Thanksgiving over the fire pit! The younger children thought they were better than pumpkin pie! Delicious!
Practice: Take these to your next football, soccer or other sports practice. Let the kids take them at your next Scout meeting or birthday party. 
Crafty Candy: Believe it or not, you can use the hard candy pieces in craft projects. Create a mosaic to hang on the wall or make a cute tabletop and polyurethane over it. You can use hard frosting as grout. Make a cute sculpture using the same technique. Use a spray varnish over your pieces to protect them and keep them from getting moldy. Try making a candy necklace!
---
Deck the Halls With
Halloween Candy?

There are several ways you can use leftover candy in your upcoming Christmas baking.
Decorate:

decorate

 gingerbread houses with an assortment of candies but use the orange and black sparingly.
Cupcakes: make cute Christmas cupcakes and bake leftover Halloween candy inside or use them as toppings on the frosting.
Freeze: you can always freeze chocolate for later use. Freezing chocolate is also fun to eat. It takes longer, but many like the way you let it melt in your mouth for longer enjoyment.
Share The Fun:  call your local nursing home, children's shelter, foster home or homeless shelter to see if a donation of wrapped candy would come in handy. Make someone's day brighter!
Recipe Book: Here's a cute Leftover Halloween Candy Recipe Book to consider!
---
Links to Other Information
---
Click the lavender bar on the left and subscribe to the RSS feed to be notified of new listings as they become available.

---
Did you like this?  Please share it! Thanks in advance.
---
No matter where you are in life (stay-at-home mom, full or part time employee, retired, etc.) you can make a good income with a website.  Whether you write books, make crafts or something else, I highly recommend SBI.  It's the reason for this website.  Check it out below and become another solopreneur!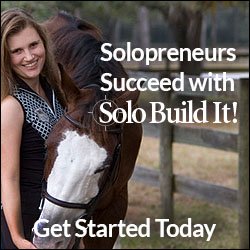 Hello!  This is Shelly Morton, the author of this website. I know you hear a lot of hype about making money from home and building a successful website.  I speak from experience as a solopreneur, I have succeeded with Solo Build It! There is simply no better way to build an online business.  Nothing else compares.  It's not a "get rich quick" scheme.  SBI provides you with all the tools and tips you need to be successful.  You put in the work and SBI will help you succeed!  SBI is simply the BEST way to get started for any "solopreneur."

---
Return to top of Leftover Halloween Candy