School Lockers -- Tools and Tips to Organize
Loading

School Lockers -- Tools and Tips to Organize
No need to get to class late because you can't find your textbook!
Be ready for another great year of learning. Utilize some (or all) of these handy tips for a great organized locker. Most stores that sell school supplies will carry most of these helpful items, especially during "back to school" time.
No more lost homework!
---
Tips for Organizing Lockers
There are many creative storage items that will make your locker organized and function better. Here are a few of my favorite suggestions:
---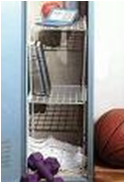 Adjustable shelves Most office supply or organization stores will carry adjustable shelves. These expand or contract to fit the width of just about any locker. This will utilize the vertical space and help your child organize and find his/her school books easier.
---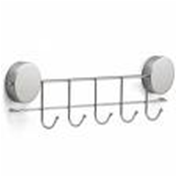 Magnetic hooks Magnetic hooks can be found just about anywhere these days. If you don't find them in office or school supplies, try the kitchen area. Magnetic hooks on the back of locker doors give extra space for hanging hats, scarves, etc.
---
Magnetic bins These small bins attach to the door of lockers. They are great little baskets for small items such as pens, pencils, lip gloss, gloves, etc.
---

Mirrors Many places carry magnetic mirrors that adhere to the back of locker doors. Great for checking out hair and lip gloss before the next class!
---
Magnetic Message Boards Small magnetic message boards are great for reminders about homework and project deadlines, prom night, etc.
---


Laminate Try laminating your class and sports schedules. Hang them up on your message board with magnets. Make a copy for your home learning zone as well.
---
Clean Regularly Every space gets messy now and then. Clear out the clutter weekly or at the very least, monthly. You'll find what you're looking for faster with less hassle.
These handy tips will keep you looking good all year long.
---
Do You Have a Great School Locker Tip or Product Recommendation?
Do you have a great school locker organizing tip or product recommendation? Share it!
What Other Visitors Have Said
Click below to see contributions from other visitors to this page...

---
For more information on related topics, click on the links below: