---
I hope you found these laundry stain removal charts useful. Preparing these stain removal charts was quite a chore, but I felt that this information would invaluable to many of my readers.
I have had numerous discussions with teens, college students and 20-somethings. Many tell me they simply were not taught how to do laundry or get stains out of their clothing. The stain removal charts on this page will not only help these young adults, but help their parents save money for college by not spending it replacing ruined clothing.
I have also talked with many young mothers who have no idea how to get baby formula and grass stains out of their childrens clothing. Having a handy stain removal chart in your laundry room will help you be more organized on laundry day.
Feel free to print these stain removal charts and laminate them before placing them in your laundry room.
Also, if you have any stain removal information that can be added to the stain removal chart on this page, please use the contact me page. You will be given credit for the submission.
Additionally, you may be able to locate additional stain removal chart information on the website of your favorite laundry detergent.
If you learn of other websites containing stain removal tips that can be added to the stain removal chart, please use the contact me page. You will be given credit for the submission as well.
Note: Stain removal chart information obtained from the Soap and Detergent Association website, 2009.


---
Do You Know of a Great Stain Removal Tip?
Do you know of a great stain removal tip? Share it!
What Other Visitors Have Said
Click below to see contributions from other visitors to this page...

blood stain removal

The best way I have found to get blood out of any fabric is simply pouring a little HYDROGEN PEROXIDE directly on the stain. It will dissolve right before …
Oil Stain Removal Not rated yet
To remove the stain, take the garment, remove the food and apply "prec coloro etheline (also called white petrol). Shelly's comments: Thank you for …
---
Links to Other Information
For more information on laundry, check the information on these pages:
Go to: How to Remove Stains,
Go to: How to Solve Common Laundry Problems,
Go to:  How to Wash Clothes,
Go to:  Laundry Room Organizers
Go to: Stain Removal Chart
Go to:  Tips on Laundry
---
Click the lavender bar on the left and subscribe to the RSS feed to be notified of new listings as they become available.

---
Did you like this?  Please share it! Thanks in advance.
---
No matter where you are in life (stay-at-home mom, full or part time employee, retired, etc.) you can make a good income with a website.  Whether you write books, make crafts or something else, I highly recommend SBI.  It's the reason for this website.  Check it out below and become another solopreneur!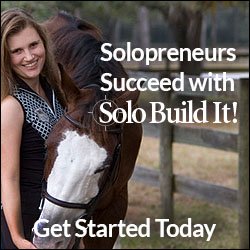 Hello!  This is Shelly Morton, the author of this website. I know you hear a lot of hype about making money from home and building a successful website.  I speak from experience as a solopreneur, I have succeeded with Solo Build It! There is simply no better way to build an online business.  Nothing else compares.  It's not a "get rich quick" scheme.  SBI provides you with all the tools and tips you need to be successful.  You put in the work and SBI will help you succeed!  SBI is simply the BEST way to get started for any "solopreneur."

---
Return to top of Stain Removal Chart
Home|About Me|Site Map|Contact Me|What's New?|