JEWELRY STORAGE

The Challenge of Jewelry Storage
Jewelry storage can be a challenge.  Jewelry boxes and jewelry armoires are great to have. However, often, they simply don't provide enough storage or, at least, enough of the kind of storage you may need.

Every woman's jewelry collection is different. Some have a great deal of earrings, but no bracelets. Others may have a lot of necklaces and rings, but not so many earrings. Some women have a LOT of everything!
The storage tips on this page are designed to bring you some creative suggestions on jewelry storage you might not have thought of. There's even a space below where you can share your favorite jewelry storage tips and techniques!
---
Jewelry Trees
There are numerous jewelry trees you can purchase that are fun (like the one pictured on this page). However, you can create your own quite easily and with less expense.

Jewelry Storage Tree Step #1: Find real branches in your yard. If you don't have a yard, ask someone! I'm sure they will have branches to donate to you. Drive through your favorite neighborhood. I'm sure you will find some branches piled up, especially during the spring and summer months. If that doesn't suit you, you can utilize fake branches found at hobby stores.
Jewelry Storage Tree Step #2: Bring in some color! Paint the branches with spray paint in your favorite hues. If you're more of a naturalist, you can leave the branches bare and in their original state.
Jewelry Storage Tree Step #3: Place the base of the branches in a jar, pot, vase or other container. Be sure it is tall enough that it won't tip over. Fill the container with pebbles, colored sand or glass beads. Place the branches in the container.
Jewelry Storage Tree Step #4: Decoratively hang your necklaces, bracelets and earrings from the branches. You can even create one of these jewelry trees to give as a gift (be sure to include a pretty bracelet, necklaces or earrings as part of the gift).
---
Jewelry Frames
You can easily find beautiful and inexpensive frames at garage sales, tag sales, resale and thrift shops.
You can leave them as they are, or you can paint them with your favorite color or use gold leaf for a more expensive look.
Attach corkboard or cork squares inside.
You can also use foam, window screens or other materials. Leave them plain, cover them with fabric or decorate them to your taste.
Use hooks, panel clips, tacks, decorative pins, hat pins, etc. to hang your necklaces, earrings and other jewelry pieces.
This is a great way to turn your jewelry collection into art!
---
Jewelry Drawer
Not everyone has drawer space to spare, but if you do, here's a great way to store your jewelry:

Take your empty drawer and line it with felt. Felt squares or felt by the yard is very inexpensive. Try using 100% wool felt. It lasts longer than the acrylic and resists staining.
Find small, decorative containers such as pretty dishes, teacups, Japanese sauce dishes, etc. Place them in your drawer for jewelry storage.
If you don't have a collection that suits you, check resale shops, thrift stores, flea markets, etc. You can find odd pieces, slightly chipped or worn saucers and other dishes that are pretty and not good enough to be used for serving your guests.
---

Repurpose Something
One of my favorite organizing tips is to repurpose items that would otherwise not be used or thrown away. Here are some suggestions for repurposing items to use in your creative jewelry storage:

Dress Forms: Hang, pin, tack your necklaces, earrings, bracelets onto the form. You can make a vintage look by incorporating lace, scarves, etc. onto the form.
Ceramic sculptures or busts: You can find these at hobby stores or stores that carry home furnishings. It works the same as the dress form above.
Decorate Candlesticks/Candelabras: Instead of a jewelry tree, a beautiful candlestick or candelabra can make a decorative statement when you hang your beautiful jewelry pieces on it. You can even change the candlesticks to co-ordinate with seasons (Easter, Christmas, etc.).
Ice Cube Trays: An often-over-looked item for storage of small items. These work especially well for bracelets, earrings and rings. You can leave them plain or spray paint them in your favorite colors.
Shadow boxes: You can find these at most hobby stores. You can line them with pretty wrapping paper and/or cork and hang your pieces with pins similar to the dress form above.
Paper Towel Stands: A free standing paper towel holder makes a wonderful way to store your bracelets.
---
With these tips and the tips on jewelry storage, your jewelry collection will be beautiful, clean, ready to find and ready to wear on a moment's notice.
Now get out there and be dazzling!
---
Links to Other Information
Go to:  How to Clean Jewelry
Go to: Jewelry Organizers
Go to: Jewelry Storage Ideas
---
Do You Have a Great Jewelry Storage Tip?
Do you have a great jewelry storage tip? Share it!
---
Click the lavender bar on the left and subscribe to the RSS feed to be notified of new listings as they become available.

---
Did you like this?  Please share it! Thanks in advance.
---
No matter where you are in life (stay-at-home mom, full or part time employee, retired, etc.) you can make a good income with a website.  Whether you write books, make crafts or something else, I highly recommend SBI.  It's the reason for this website.  Check it out below and become another solopreneur!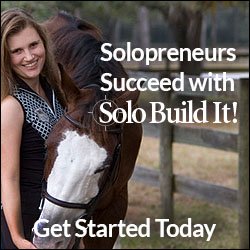 Hello!  This is Shelly Morton, the author of this website. I know you hear a lot of hype about making money from home and building a successful website.  I speak from experience as a solopreneur, I have succeeded with Solo Build It! There is simply no better way to build an online business.  Nothing else compares.  It's not a "get rich quick" scheme.  SBI provides you with all the tools and tips you need to be successful.  You put in the work and SBI will help you succeed!  SBI is simply the BEST way to get started for any "solopreneur."

---
Return to top of Jewelry Storage