HOW TO CLEAN JEWELRY

How to Clean Jewelry: Women like jewelry!
I think just about every woman loves wearing jewelry! But wearing jewelry exposes them to things like body oils, perfume, dust, etc.  This causes jewelry to lose the original sparkle and shine.
The How to Clean Jewelry tips on this page will help you restore the luster and beauty of your jewelry pieces and make you want to wear them again.
PLEASE NOTE:  I'm not a jeweler or jewelry expert.  When in doubt, especially with expensive jewelry, take it to a professional jeweler.
Here's my favorite How to Clean Jewelry tips:
---
How to Clean Jewelry
General Tips
When it comes to cleaning jewelry, less is usually more.
Warm water and a soft bristled brush, such as an old toothbrush, works well.
This is the best combination in most cases. The soft bristles of a toothbrush can get into the nooks and crannies of most areas of your jewelry pieces.
The water helps to break down the dirt faster and is gentle on the jewels and settings.

---
How to Clean Jewelry
Gold Jewelry
Soak your gold jewelry for about 15 minutes in a solution of warm water with a couple of drops of mild dish soap such as Ivory, which is very gentle.
After soaking, gently clean the piece using the bristles of your old toothbrush.
Rinse thoroughly with warm water and dry with a soft, lint-free cloth.
---
How to Clean Jewelry
Silver Jewelry
Warm water and a soft cloth will clean most areas of your silver jewelry.
If the silver is tarnished, use a silver polishing cloth instead of silver polish or silver cleaning fluid.
---
How to Clean Jewelry
Diamond Jewelry
Soak your diamond jewelry in a solution made up of warm water and mild dish soap, such as Ivory.
Gently clean your diamond jewelry with the bristles of a soft brush such as a toothbrush.
Rinse with warm water and pat dry with a soft, lint-free cloth.
If this doesn't do it, take it to a professional jeweler.
---
How to Clean Jewelry
Gem Stones
You can use the solution for Diamonds on most precious gemstones EXCEPT for soft gemstones such as emeralds and opals.
For these soft stones, the best way to clean them is to use warm water and a piece of silk or other soft cloth.
Gently rub the stones with the cloth.
Rinse with warm water and pat dry with a soft, lint-free cloth.
---
How to Clean Jewelry
Pearls
Pearls should be cleaned individually by rubbing them with a soft cloth dampened with warm water containing a few drops of mild dish soap.
---
How to Clean Jewelry
Costume Jewelry
Costume jewelry contains many different elements such as synthetics, wood, different types of metals, acrylics, etc.
The best way to clean costume jewelry is to wipe them down occasionally using a gentle motion and pressure using a soft, damp cotton cloth.
Be careful not to use too much pressure or rub too much as you may damage the finish and settings.
Coating the backs of costume jewelry with clear nail polish and allowing it to dry before wearing, will help keep most costume jewelry from tarnishing and rubbing off on your skin.
---
How to Clean Jewelry
Do's and Don'ts

AVOID: Avoid exposing Jewelry to extremes of temperature changes, chlorine and other harsh chemicals.
REMOVE: Remove costume jewelry rings prior to washing your hands. This will help the finish last longer. Put the rings(s) in your pocket or purse to make sure you don't leave it behind.
LIMIT: Limit your jewelry to exposure to lotions, perfumes, makeup, hair gels and hair spray. These substances can cause discoloration especially in costume jewelry and fine pearls.
ON AND OFF: When getting ready to leave, make jewelry the last thing you put on and the first thing you take off when you come home. This will limit the damage from wear and tear of chores and other tasks as well as exposure to chemicals, lotions and makeup.
PUT IT BACK: Make it a habit to put the jewelry up where it belongs each and every time you take it off when you come home. At the very least, put it back where it came from each night and keep it protected. This will help you keep your jewelry in good shape and organized where you can easily find it the next time.
---
Links to Other Information
Go to:  How to Clean Jewelry
Go to: Jewelry Organizers
Go to: Jewelry Storage Ideas
Keeping your jewelry pieces clean and in great shape will make you want to wear them more and make them last longer!

Now get out there and sparkle!
---
Do You Know of Other Great Jewelry Cleaning Tips?
Do you know of other great jewelry cleaning tips? Share it!
---
Click the lavender bar on the left and subscribe to the RSS feed to be notified of new listings as they become available.

---
Did you like this?  Please share it! Thanks in advance.
---
No matter where you are in life (stay-at-home mom, full or part time employee, retired, etc.) you can make a good income with a website.  Whether you write books, make crafts or something else, I highly recommend SBI.  It's the reason for this website.  Check it out below and become another solopreneur!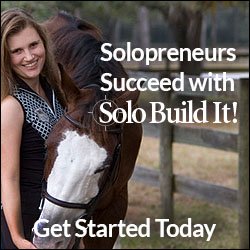 Hello!  This is Shelly Morton, the author of this website. I know you hear a lot of hype about making money from home and building a successful website.  I speak from experience as a solopreneur, I have succeeded with Solo Build It! There is simply no better way to build an online business.  Nothing else compares.  It's not a "get rich quick" scheme.  SBI provides you with all the tools and tips you need to be successful.  You put in the work and SBI will help you succeed!  SBI is simply the BEST way to get started for any "solopreneur."

---
Return to top of How to Clean Jewelry