CREATE A
CAR CLEANING KIT
FOR YOUR NEXT
ROAD TRIP!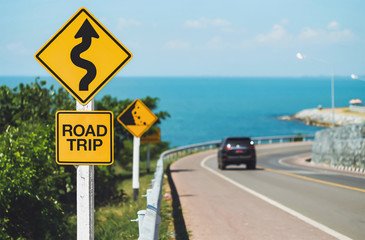 Car Cleaning Kit:
While there is a lot of information on this site regarding how to wash or clean your car, detail it, clean the carpets and organize it, I thought it might be helpful to provide some advice on things to keep in your car as a car cleaning kit for road trips.
Road trips are a great deal of fun.  While many people must travel a lot for work, most road trips involve vacations either with friends or family.
Road trips will also mean, snacks, drinks, and other assorted items to keep us sane over the long haul.  Whether it's a spilled snack or drink or someone accidentally steps in something they wish they hadn't and tracked into the car, these items will come in handy and are a great idea to keep on hand as a car cleaning kit for trips of every kind.
---
Car Cleaning Kit Tips
For Your Next Road Trip
---
FIRST AID KIT:
It's always a good idea to have a basic First Aid Kit in the car.  Most kits come supplied with basics like antibiotic cream, Band-Aids, bandages, motion sickness pills, etc.  Make sure and purchase one that has refillable containers.  This is a much more budget-friendly idea.  The most cost-effective is to build your own and put it in a leak proof container of some type.

---
EMERGENCY ROAD KIT:
Having an emergency road kit is a necessity.  Most come equipped with flares, jumper cables and warning triangles to put on the road and other handy items.  Before you take a trip, make sure to check:
·         Oil change is up to date and your oil is clean and good to go,
·         All fluids such as wiper fluid, etc. are full,
·         Check the condition of your tires and tire pressure,
·         Check your air filters to make sure they are clean,
·         Check your radiator and antifreeze,
·         Give your car a thorough check up before heading out.
---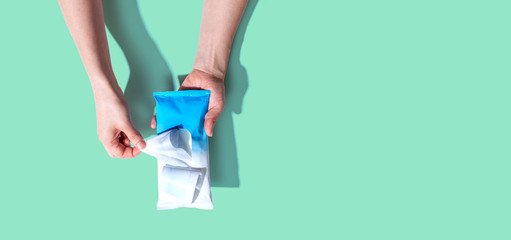 HAND SANITIZING WIPES:
Most people with babies or small children will probably have these on hand.  But, if you're the empty-nested or never-nested type, it might not be something you would normally think about putting in your car cleaning kit.
·         Any type of pre-moistened wipe will do,
·         You can even make your own ecofriendly variety that may cost less and be more environmentally friendly,
·         They are great for wiping up messes, cleaning your hands, and
·         If you purchase the disinfecting variety, they will disinfect surfaces as well.
---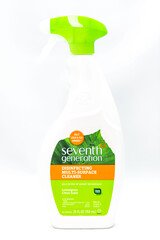 MULTI-SURFACE CLEANER AND CLOTH:
These come in handy for many things.  If you have a beverage spill in your drink holder that won't wipe up easily, a quick spritz with a multi-surface cleaner and wiping with a cloth will help get up the sticky mess.  It can also be used to get bird droppings off your vehicle (but read the label to be sure it won't damage your paint job).
You can keep paper towels in the car for handy clean ups as well or, my favorite is unpaper towels. I purchased my unpaper towels through Etsy and I'm more than pleased.  While they don't totally replace my paper towels, it has reduced my paper towel consumption by ½ or more.  They are squares of high-quality flannel in a cute pattern with rounded corners.  The edges have been served/overcast with thread to prevent any fraying.  They are washable and reusable.  Keep them on hand, you won't regret it!
---
TRASH CANS OR TRASH BAGS:
Food wrappers, drink cans, dirty paper towels and/or wet wipes are just a few reasons to have either a car trash can or a stash of trash bags in your car cleaning kit for road trips.  They also come in handy for storing wet clothes and beach towels.  For food-related items, be sure you empty them at each stop for gas or bathroom breaks to keep the car from becoming smelly and attracting unwanted insects.  It's also a good place to put soiled clothing to take home to wash instead of repacking dirty clothing in your suitcase.
---
TIDE-2-GO STICKS:
Not just for clothing, having some Tide-2-Go sticks in your car cleaning kit can come in handy for spills on blankets, car seats and clothing.  I recommend using clean water and a cloth first, then applying the Tide-2-Go and rewet/rinse with more clean water and a cloth.
---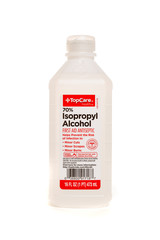 RUBBING ALCOHOL:
Try to keep at least a small bottle of 70% isopropyl rubbing alcohol in your kit.  It has multiple uses:
·         Disinfectant for hard surfaces,
·         Disinfectant for any wounds or scrapes,
·         Disinfectant and cleaner for hard surfaces.
---
WATERPROOF ELECTRONIC EQUIPMENT BAG/BOX:
It's a good idea to have a waterproof container to keep the family electronics in.  Make sure to put in everyone's charging cords, battery backup packs, etc.  It is also a good idea to have one that is not see-through in the event you leave it in your car as this will keep people from being tempted to steal them.  You can also keep electronic cleaning supplies with them.  Having a good electronic wipe and/or microfiber cloth is a good idea to have on hand for all your electronics.
---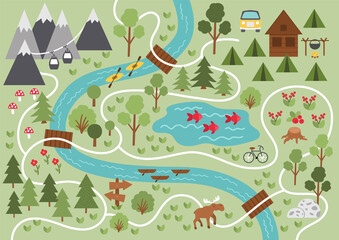 OPTIONAL ITEMS:
While not entirely necessary having these on hand might be useful on a long road trip.  Even if you don't have room for them in your car cleaning kit, you can have them on hand when you return from a trip to use on restoring your car to normal use:
·         Mini vacuum,
·         Sanitizing wand.
---
Links to Other Information
Go to: Car Accessories tips,
Go to: Car Carpet Cleaning tips,
Go to: Car Cleaning Kit tips,
Go to: Car Detailing tips,
Go to: Car Registration tips:
Go to: Car Trunk Organizer tips,
Go to: Car Wash tips,
Go to: Organizing Your Car tips.
---
Click the lavender bar on the left and subscribe to the RSS feed to be notified of new listings as they become available.

---
Did you like this?  Please share it! Thanks in advance.
---
No matter where you are in life (stay-at-home mom, full or part time employee, retired, etc.) you can make a good income with a website.  Whether you write books, make crafts or something else, I highly recommend SBI.  It's the reason for this website.  Check it out below and become another solopreneur!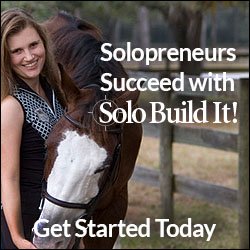 Hello!  This is Shelly Morton, the author of this website. I know you hear a lot of hype about making money from home and building a successful website.  I speak from experience as a solopreneur, I have succeeded with Solo Build It! There is simply no better way to build an online business.  Nothing else compares.  It's not a "get rich quick" scheme.  SBI provides you with all the tools and tips you need to be successful.  You put in the work and SBI will help you succeed!  SBI is simply the BEST way to get started for any "solopreneur."

---
Return to top of Car Cleaning Kit.