BOOKBAGS & BACK PACKS
Book Bags & Backpacks:  
I hope that the tips on this page will help you, and/or your children learn to get your book bags and backpacks organized and ready for school.
---

Book Bags & Backpacks
Help for Families & Kids 
For now, lugging around schoolbooks is an everyday fact of life for school kids. Every kid needs at least one bag or pack to carry them in. Even if most of his/her work is done on a computer, you still need a bag to carry it in.

Have you seen how they look inside? Most of the time, they are crammed full of papers in a haphazard fashion. I've seen many kids digging out every book and paper searching for what they need or want.

Here are some handy tips to keep them organized. No more digging around in the bottom of your bag or losing your homework!
When purchasing a new backpack or book bag, make sure they have these features to help keep things neat and tidy!
---

Organizing Tips for
Bookbags & Backpacks
Outside Pockets This is a great place for putting small items such as zip bags where you keep your pens, pencils, rulers, lip gloss etc. Keep things you need to reach often in these areas. If your bag doesn't have outside pockets, use the one on the inside instead. If your bag doesn't have either, purchase a pen/pencil container or zipper bag to keep the smaller items contained and in one location. Try to find a bag that has outside as well as inside pockets for best organization.
Inside Pockets This is a great place for small things that you want to keep more secure such as money, keys, cell phones, etc. Don't place things that are important or expensive in outside pockets where they can be easily taken. Use Zipper Bags as this is a great place for those pens, pencils, etc. Girls can keep a separate one for lip gloss, hair clips, etc. If you have special small items you need for a particular class, consider purchasing a separate zipper bag for that class and label it accordingly.
Drinks Water bottles, sports drinks, sodas, etc. are best in a pocket with a net and stored on the outside, away from books and papers.
Multiple Bags If you participate in sports, band, or other extra- curricular activities that require extra gear, consider purchasing an additional bag to store the gear for each activity separately. This will keep like things together. Just don't forget to take the correct bag with you when you need it!
Clean Regularly Go through the bag and clean it out daily. It's best to do it right after you come home. Put your trash in the trash - but don't trash that note from the teacher (wink/wink)!  Put your lunch items up when you get home. You don't want week-old, moldy sandwiches in the bottom of your bag!
File It Away File your important papers when you clean out your bag. Doing this right after you get home is best way to manage things. Pin up reminders, project notes, etc. on your bulletin board or message area. Write important deadlines on your white board. You won't forget a thing if you do it right away.
Prepare For Tomorrow Pack your bag before going to bed. This will short cut your time getting ready in the morning. You're also less likely to forget something important if you do it now than first thing in the morning rush to get out the door. If you're not a morning person, packing your books now will let you sleep later in the morning!
---

These handy bookbags tips will keep you organized, clean and ahead of the pack!
---
These bookbags organizing tips are provided by Shelly Morton, professional organizer, and owner of Straighten-Up-Now.com and Messy Makeover Yahoo Group
https://www.straighten-up-now.com
Article Source: https://EzineArticles.com/?expert=Shelly_Morton
---
Click the lavender bar on the left and subscribe to the RSS feed to be notified of new listings as they become available.

---
Did you like this?  Please share it! Thanks in advance.
---
Know of a great bookbag organizing tip?
Do you have a great bookbag organizing tip? Do you know of a great bookbag product? Share it with others!
What Other Visitors Have Said
Click below to see contributions from other visitors to this page...

For a large family Not rated yet
I have a large family and have been doing professional organizing for a while. I am very much into color coordinating. Seems to simply life for me and …
---
Return to top of Bookbags
Home|About Me|Site Map|Contact Me|What's New?|
---
No matter where you are in life (stay-at-home mom, full or part time employee, retired, etc.) you can make a good income with a website.  Whether you write books, make crafts or something else, I highly recommend SBI.  It's the reason for this website.  Check it out below and become another solopreneur!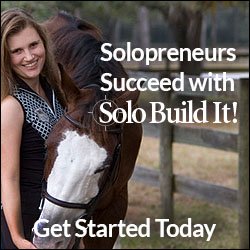 Hello!  This is Shelly Morton, the author of this website. I know you hear a lot of hype about making money from home and building a successful website.  I speak from experience as a solopreneur, I have succeeded with Solo Build It! There is simply no better way to build an online business.  Nothing else compares.  It's not a "get rich quick" scheme.  SBI provides you with all the tools and tips you need to be successful.  You put in the work and SBI will help you succeed!  SBI is simply the BEST way to get started for any "solopreneur."