My Funny Valentine
Survive & Thrive
On Valentine's Day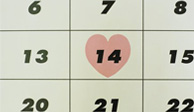 My Funny Valentine
My Funny Valentine: If you're single on this day, it may not be very much fun, but this article by Candice Watters will give you tips to not only survive but thrive sweet one.  Look to be a giver!

---
My Funny Valentine
The Secret to a
Great Valentine's Day


by Candice Watters
What's the fun in Valentine's Day (my funny valentine) if you don't have a sweetheart?
I asked myself that question every year I was in high school and college — because every year, I was without a boyfriend.
In high school, my mom did what she could to cheer me up, starting the day off with red and pink sprinkled donuts. In college, I'd walk past the front desk of my dorm and see the row upon row of flower arrangements, helium balloons and stuffed white bears with red ribbons tied around their necks. I knew one of those beauties was for me, but it didn't make my heart skip a beat, because every year, the valentine sender was not my boyfriend, but my dad.
Oh sure, I was lucky to have such a great dad. He knew I was lonely on Valentine's Day and always did what he could to encourage me. There were a lot of girls and guys in my dorm who didn't get anything. But it wasn't the same as having a sweetheart.
One year he sent a box of chocolates. But it only made things worse. That's because I took it to my room and after giving a piece or two away, I tried to console myself with it — all of it.
I wasn't alone in my dislike of the holiday that reminded me how unattached I was. On my floor at Calvin College, we called Valentine's Day "Black Death Day." It was a mopey holiday for us. And though what we most wanted was a guy to celebrate with, we did little in our depressed, dressed-in-black state to make ourselves attractive.
I was still feeling sorry for myself the first Valentine's Day out of college. True to form, my parents sent a box of treats to my office. Inside were chocolates, a stuffed bear and a piece of jewelry. It was a very nice gift, but it didn't make me feel better. It deepened my frustration because it reminded me that I'd much rather be getting all those things from a man.
Enter the man. His name was David, and he was engaged to one of the women I worked with. I ran into them in the hallway outside our office and he wished me a jovial "Happy Valentine's Day!" Easy for you to say, I thought wryly. You're in love and about to get married. I mumbled something about it being a horrible day unless you're in love and even mentioned something about "black death."
"Nonsense," he insisted. "This is a day for giving to others, even if you don't have a boyfriend. And your turn will come. You'll fall in love, too." He said it with such confidence — a whole lot more than I had. He believed in me more than I believed in myself.
It was time for a change.

I started by grieving all the Valentines Days I'd wasted in self-pity. It was a relief to finally repent for my bitterness and ask God to help me turn my view outward. I made a decision to start with my own family — the very ones who had gone so far out of their own way to make past Valentines Days special for me.
It was too late to send cards that year. But when February 14 rolled around again, I was ready. Unwilling to let another opportunity pass by, I planned ahead. I bought cards for my two brothers and two sisters and one for my parents. I filled them with words of thanks for all the years they'd carried me without anything in response and told them how much I loved them and was glad we were part of the same family.
When I got home from work and opened my mail, the Valentines they sent to me were twice the fun. I was able to receive more love from them than I ever had because I was filled with joy knowing they were having the same experience several states away.
For the first time since high school, I truly enjoyed Valentine's Day. And I wasn't even in love. But I was loving. There was no "special man" in my life, but I realized how blessed I was to have all these special people surrounding me. The simple act of giving love helped me receive the love they had been sending all along.
I don't know why it took me so long to figure this out. There are plenty of scriptures that make it clear, including the all-time classic: "Give, and it will be given to you. A good measure, pressed down, shaken together and running over, will be poured into your lap" (Luke 6:38). I guess reading about loving and "doing unto others as I would have them do unto me" was easier to understand than it was to put into practice.
But the more I practiced loving others, the more natural it became until finally, four years after I graduated from college, I celebrated Valentines Day with a man named Steve. He brought me flowers and wrote me a poem about our love. A week later, he asked me to marry him.
I'm still learning how to keep the focus on others and I love the annual reminder every February 14. Only now, I don't call it Black Death Day. I call it Thanksgiving.
---
Shelly's Comments:  I hope this article was of benefit to you My Funny Valentine!
If you have a My Funny Valentine story to share, please Contact Me.
---
Click the lavender bar on the left and subscribe to the RSS feed to be notified of new listings as they become available.

---
Did you like this?  Please share it! Thanks in advance.
---
No matter where you are in life (stay-at-home mom, full or part time employee, retired, etc.) you can make a good income with a website.  Whether you write books, make crafts or something else, I highly recommend SBI.  It's the reason for this website.  Check it out below and become another solopreneur!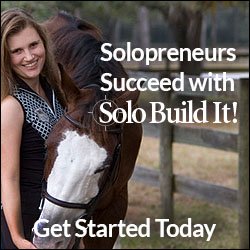 Hello!  This is Shelly Morton, the author of this website. I know you hear a lot of hype about making money from home and building a successful website.  I speak from experience as a solopreneur, I have succeeded with Solo Build It! There is simply no better way to build an online business.  Nothing else compares.  It's not a "get rich quick" scheme.  SBI provides you with all the tools and tips you need to be successful.  You put in the work and SBI will help you succeed!  SBI is simply the BEST way to get started for any "solopreneur."

---
Return to top of My Funny Valentine