BACK TO SCHOOL TIPS

Back to School Tips:  Are you ready for back to school? If not, here are 9 back to school tips to help you get ready fast!
---
Back to School Tips
9 Tips for Getting Ready
Parents...are you ready for your kids to go back to school?

Before you know it, it will be time to go back to school! Do I hear kids groaning and parents going "Yipee!"? If you're not prepared, getting ready to go back to school can seem like a hectic and stressful chore. But it doesn't have to be that way!
Here are 9 great tips to help you get ready without a lot of pain and fuss.
---

Back to School Tips 1 through 9
Be Prepared The best overall advice to get ready for back to school. . . start early!! Don't wait until the Friday before school starts to get ready.
Clean Out Go through the house. Get rid of any of last year's paperwork that you don't want to keep. If there are sentimental items you want to keep, store them in a 3-ring notebook. Label it with the child's name, school and year.
Refresh Get rid of any broken craft supplies. Throw out rumpled paper, broken scissor, pencils, pens, crayons, etc. Refresh and buy new ones.
Clothing Prep If you plan on recycling your child's clothing, be sure to get them mended, cleaned and pressed. Don't forget to donate useable clothing and shoes that no longer serves your child's needs.
Shop Early Get the school supply list as early as you can. Show NOW!! If your child is into extra-curricular activities, get lists from the coaches as soon as possible. Buying things early gives you the "pick of the litter!"
Get & Stay Healthy Check with your child's doctor. Make sure your child's immunizations are up-to-date. Check with coaches about sports physicals. Schedule those as soon as possible.
Food Rush Mornings are hectic. Shop now and stock up on breakfast, lunches and after-school snacks. Have on-the-go foods ready (things that can be eaten in the car on the way to school). Put bins in the pantry or refrigerator at child level and label them. Putting items within easy reach of the kids teaches them skills to take responsibility for their mornings.
Uniforms Many schools require uniforms. Items go quickly. Shop early to get the best choices. Purchase a variety (long and short sleeves, shirts, blouses, pants, etc.). Mixing and matching these combinations will provide many outfit varieties.
Learning Area Set aside a special area for study. Make sure it's quiet. Studying in front of the TV is not conducive to good study habits. Make sure to have all necessary desk supplies (pens, paper, etc.)
---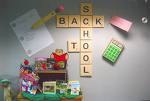 By following these back to school tips, you and your child can have an enjoyable back to school experience.
---
These back to school tips are submitted by Shelly Morton, professional organizer, and owner of Straighten-Up-Now.com and owner/moderator of Messy Makeover Yahoo Group Forum.
https://www.straighten-up-now.com
Article Source: https://EzineArticles.com/?expert=Shelly_Morton
---
Click the lavender bar on the left and subscribe to the RSS feed to be notified of new listings as they become available.

---
Did you like this?  Please share it! Thanks in advance.
---
Do You Have a Great Back To School Tip?
Do you have a great back-to-school tip you would like to share? Great, enter it below!
---
Return to top of Back to School Tips
Home|About Me|Site Map|Contact Me|What's New?|
---
No matter where you are in life (stay-at-home mom, full or part time employee, retired, etc.) you can make a good income with a website.  Whether you write books, make crafts or something else, I highly recommend SBI.  It's the reason for this website.  Check it out below and become another solopreneur!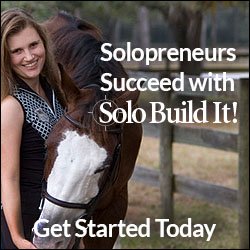 Hello!  This is Shelly Morton, the author of this website. I know you hear a lot of hype about making money from home and building a successful website.  I speak from experience as a solopreneur, I have succeeded with Solo Build It! There is simply no better way to build an online business.  Nothing else compares.  It's not a "get rich quick" scheme.  SBI provides you with all the tools and tips you need to be successful.  You put in the work and SBI will help you succeed!  SBI is simply the BEST way to get started for any "solopreneur."