6 Tips For Organizing a Dorm Room



Many kids went to college for the first time this year. For many, this is the first time they've been on their own without parental supervision for an extended length of time. This can be a challenge for both parents and the kids!

The tips provided here should make that tiny dorm room feel larger. Since most kids are sharing a room, use what tips make the most sense for your individual situation.



TIP #1 USE WHAT YOU HAVE Most likely, you packaged your stuff in boxes, bags or covered storage bins with lids. After removing the contents, these can be useful to store the items that you are not going to use immediately, such as off-season clothing, etc. It especially helpful if you used clear storage bins with lids. If not, make a note to use these next year instead of cardboard boxes.

TIP #2 KEEP THE CLUTTER TO A MINIMUM If you're a messy, it's time to change your ways! The smaller the space, the more necessary it is to keep it uncluttered and organized. If you're the "neat nick" and your roommate is the "messy," have a talk with him/her and try to come to terms. If you don't get cooperation, see if you can switch rooms and/or roommates.


TIP #3 UTILIZE ALL THE SPACE YOU HAVE Don't forget to utilize every inch of space in your room. Investing in over-the-door shoe racks, add shelving (if allowed), use Command hooks on the walls to hang your hats, etc. Beware storing valuables in easy to reach locations. Utilize the space under your bed for shoes, off-season clothing, etc.

TIP #4 FURNITURE -- PROPER SIZE & MULTI-FUNCTIONAL Most rooms come with a bed, some have a desk. If you must purchase a desk, check the layout of your room. Corner desks can take up less space than a rectangular desk. See if the desk has a credenza that fits on top for additional storage. Chairs come in many shapes/sizes. You can find some that have storage under the seat. Try to make sure all furniture items are smaller scale to fit the room properly, have storage (if possible) and makes good use of vertical space since horizontal space is usually limited.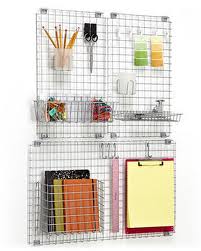 TIP #5 COMPUTERS Although laptops take up less space than a desktop computer, laptops are easy to steal and, unfortunately, theft is a part of life. If you have a laptop, be sure to store it and keep it under lock and key. I love the portability of my iPad, but it has the same problem. Think security if using smaller electronic devices.

TIP #6 KEEP IT LIGHT Allow as much light (natural light as well as lamps). A light room makes the space feel larger. If you have windows, keep the blinds open during the day. Floor lamps and task lighting over desks and work space will help keep your room feeling welcoming.


---

Get The BUZZZZZZ Going!
Buzz it up!
Many pages on Straighten-Up-Now.com have an option for you to post comments, leave a tip, share a concern, ask a question, make a suggestion, leave a criticism, etc. Don't be shy. It's fun, easy and will help others. You can even post a picture! You don't have to be an IT Geek -- just fill in the blanks!
The information will be submitted to my email (monitoring purposes for decency and relevance). You can choose to remain anonymous. You will receive a reply when your information is posted. I never sell email or other personal information, so you're safe on Straighten-Up-Now.com.
It's also easy for you to rate comments left by others (including mine)!
You can also get the Buzz Going by clicking on the "Socialize It."
Share your favorite pages: Google, Yahoo Buzz, Facebook, MySpace, Stumbleupon, Technorati, del.icio.us, Twitter.
---
I hope you enjoyed the September 2010 issue of Messy Makeover Magazine. I consider it a privilege that you took your valuable time to subscribe and read this magazine.



If you feel you've missed an issue, please be sure to allow this publication on your email server/browser. You can always check the back issues by clicking on the link below.



Stay tuned for the next issue! Toodles!
---