Dear Reader:


TIPS FOR BEST FALL GARDEN CROPS!
Can you plant crops for a fall harvest in the USA without a greenhouse?
The answer is YES, but it depends on where you live. Since I garden in the North Central Texas area, Zone 8a, the crop information herein will be specific to this Zone. However, it is possible to grow a fall garden in most other Zones in the USA. The crops are usually similar. The difference is when you typically get your fist freeze and when to start, plant, and harvest your crops.
Texas basically has two seasons to plant crops: Spring and Fall. We typically don't get much from the garden in Summer as we routinely get temps over 100 degrees Fahrenheit for multiple weeks at a time. Without a greenhouse, I don't garden over the winter either. However, getting a greenhouse is on my bucket list!
Fall gardens in general are designed to be harvested before the first frost, which in Zone 8a is usually early to mid-November.
Right now, we've had triple digit heat for all of July and we're just now entering August with no letup in sight. You literally can fry and egg on your sidewalk or the dashboard of your car if it's been sitting out in the sun (not that I recommend either)!
In this addition of SUN: Org Tips Newsletter, I will focus on best fall garden crops in Zone 8a.
---
---
GARLIC
March through September is the best planting time in Zone 8a. Garlic prefers a loamy soil with a ph in range of 6.2 and 7. Lower is too acidic; apply lime to correct. Add compost or hummus to create a good growing environment. Prepare soil to depth of 12 inches. To encourage fall planted garlic to send out roots, add a feeding of low nitrogen at planting and higher nitrogen in spring.
My favorite place to order garlic is MadRiverGarlicGrowers
---
Peas
I've never been successful in either Spring or Fall growing English green peas. I keep trying but I'm always disappointed as I really like them. However, black-eyed peas (a/k/a cow peas) and purple hull peas tend to do quite well. Depending on where you live, you may not know of these varieties, but you might want to check to see if they are good to grow in your area and give them a try.
---
Pumpkins
May is the best time to plant pumpkins. Be sure they get plenty of water during the scorching heat of June, July, and August. Consider a shade cover if they get too hot.
Potatoes
Due to the unusual growing season in Zone 8a, it is possible to plant another round of regular potatoes.
Sweet Potatoes
Once you harvest your regular potato crop, you can plant sweet potato slips immediately and they will be ready before the first frost.
Peanuts
If you're backyard gardening, this isn't a good item to plant. However, if you have some acreage, you can plant peanuts at the same time you plant your sweet potatoes (after you harvest your regular potato crop).
Greens
In Zone 8a, it is possible to get two crops of both turnip greens and mustard greens. While they aren't everyone favorite, they are quite tasty if you prepare them properly. They will continue to grow and produce until the first frost, just make sure to reduce your fertilization routine and give them plenty of water.
---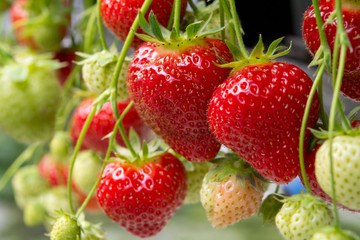 Strawberries
It's best to plant strawberries in October and November in Zone 8a. Cover them with a protective light layer of straw, pine mulch or other mulch. This will keep them snug over winter. Come spring, you uncover them to allow them access to sunshine. They should be ready to harvest by Easter.
---
This is just a short list that I complied for my use that I thought I would share with you. I'm hoping to get back out there soon and get some more veggies planted and harvested before the cold sets in.

Be sure to check out websites that are specific to your particular growing area and get out there and get planting!
---

---
What's New on SUN?
August is a time most kids go back to school. If you have children, the information on these pages might help you get started:

Don't miss a thing! Subscribe to my RSS feed (it's free and easy). Simply click on the lavender bar on the left side of any page -- Subscribe to This Site. You will be instantly notified every time new information is posted on www.straighten-up-now.com! Your information is never sold or used for spam. No Worries!
---

Get the Buzz Going!
Do you appreciate hearing from others? Do you check out product reviews? Good idea! I do that as well. That's why on every page I provide an option for you to post comments, leave a tip, share a concern, ask a question, make a suggestion, leave a criticism, etc. Don't be shy! It's fun, easy and will help others. You can even post a picture! You don't have to be an IT Geek. Just fill in the blanks!
The information will be submitted to my email for monitoring. I check every submission for decency and relevance. We will always remain family friendly! You can choose to remain anonymous. You will receive a reply when your information is posted. PLEASE NOTE: I never sell email or other personal information, so you're always safe on Straighten-Up-Now.com.
It's also easy for you to rate comments left by others, including mine!
You can also get the Buzz Going by clicking on any of the Socialize It Links. Share your favorite tip(s) on Facebook, Twitter, Reddit, Messenger, What's App, and Pinterest.
---
---
Here's What's Coming Soon!

I have BIG PLANS for Straighten-Up-Now.com. I hope you will be as excited as I am!

My husband and I are interested in homesteading but are unable to move to a country location right now, so we've been turning our home into an urban homestead. I've learned so much and have MUCH more to learn so I wanted to share that information with my readers and fans. Stay tuned for an entire collection of information on how you can be prepared for emergency power outages, have a reliable source of water, eco-friendly ways to clean your home and do laundry, building a backyard garden, chickens, sustainable living and more!

In addition, I have plans to do an e-Book with recipes of healthy, home-made food, balms, salves, medicines, tinctures and more. Tell your friends and get them to subscribe to the RSS feed of Straighten-Up-Now.com as well as this newsletter as some items will only be provided to subscribers to this newsletter.

***

I hope you enjoyed this issue. I consider it a privilege that you took your valuable time to subscribe and read this newsletter.

If you feel you've missed an issue, please be sure to whitelist Straighten-Up-Now.com and this newsletter on your email server/browser. Be sure to check your Spam folder. You can always view back issues by clicking the link below.

Stay tuned for the next issue! Until then, God bless!

Gratefully, Shelly Morton
---
No matter where you are in life (stay-at-home mom, full or part time employee, retired, etc.) you can make a good income with a website. Whether you write books, make crafts or something else, I highly recommend SBI. It's the reason for this website. Check it out below and become another Solopreneur!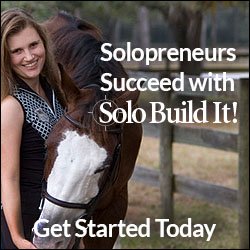 ***
Hello! This is Shelly Morton, the author of this website. I know you hear a lot of hype about making money from home and building a successful website. I speak from experience as a solopreneur, I have succeeded with Solo Build It! There is simply no better way to build an online business. Nothing else compares. It's not a "get rich quick" scheme. SBI provides you with all the tools and tips you need to be successful. You put in the work and SBI will help you succeed! SBI is simply the BEST way to get started for any solopreneur.