Dear Reader:



WHAT'S HAPPENENING IN NOVEMBER!
Hello and welcome or welcome back! I hope all of you are doing well.
In researching ideas for the November issue of this newsletter, here are a few to things to think about and celebrate in November:
*November 1: National Authors Day. This is especially important to me in that my first book Escape from the Dark Voyage is about to be released December 6th (more on that below).

*November 4: Use Your Common Sense Day, National Candy Day.

*November 5: American Football Day, National Redhead Day, Book Lovers Day.

*November 7: National Cancer Awareness Day.

*November 9: World Freedom Day, World Adoption Day.

*November 10: U.S. Marine Corps Birthday.

*November 11: Veterans Day.

*November 19: National Adoption Day.

*November 24: Thanksgiving Day

*November 25: Native American Heritage Day.

There were many more, some of which were sort of creepy and I refuse to waste your time with all of them LOL!
---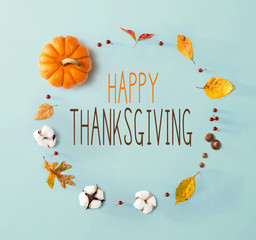 History of Thanksgiving
Thanksgiving Day is a national holiday in the United States, and Thanksgiving 2022 occurs on Thursday, November 24.

In November 1621, after the Pilgrims' first corn harvest proved successful, Governor William Bradford organized a celebratory feast and invited a group of the fledgling colony's Native American allies, including the Wampanoag chief Massasoit. Now remembered as American's "first Thanksgiving"—although the Pilgrims themselves may not have used the term at the time—the festival lasted for three days. While no record exists of the first Thanksgiving's exact menu, much of what we know about what happened at the first Thanksgiving comes from Pilgrim chronicler Edward Winslow, who wrote:

"Our harvest being gotten in, our governor sent four men on fowling, that so we might after a special manner rejoice together, after we had gathered the fruits of our labors; they four in one day killed as much fowl, as with a little help beside, served the Company almost a week, at which time amongst other Recreations, we exercised our Arms, many of the Indians coming amongst us, and amongst the rest their greatest king Massasoit, with some ninety men, whom for three days we entertained and feasted, and they went out and killed five Deer, which they brought to the Plantation and bestowed on our Governor, and upon the Captain and others. And although it be not always so plentiful, as it was at this time with us, yet by the goodness of God, we are so far from want, that we often wish you partakers of our plenty."

Historians have suggested that many of the dishes were likely prepared using traditional Native American spices and cooking methods. Because the Pilgrims had no oven and the Mayflower's sugar supply had dwindled by the fall of 1621, the meal did not feature pies, cakes or other desserts, which have become a hallmark of contemporary celebrations.

Pilgrims held their second Thanksgiving celebration in 1623 to mark the end of a long drought that had threatened the year's harvest and prompted Governor Bradford to call for a religious fast. Days of fasting and thanksgiving on an annual or occasional basis became common practice in other New England settlements as well.

During the American Revolution, the Continental Congress designated one or more days of thanksgiving a year, and in 1789 George Washington issued the first Thanksgiving proclamation by the national government of the United States; in it, he called upon Americans to express their gratitude for the happy conclusion to the country's war of independence and the successful ratification of the U.S. Constitution. His successors John Adams and James Madison also designated days of thanks during their presidencies.

In 1817, New York became the first of several states to officially adopt an annual Thanksgiving holiday; each celebrated it on a different day, however, and the American South remained largely unfamiliar with the tradition.

Source: History.com
---
What's New on SUN?
Here's the latest pages on Straighten-Up-Now.com.
emergency-water-near-me.html
---
water-security-solutions.html
---

Get the Buzz Going!
Do you appreciate hearing from others? Do you check out product reviews? Good idea! I do that as well. That's why on almost every page I provide an option for you to post comments, leave a tip, share a concern, ask a question, make a suggestion, leave a criticism, etc. Don't be shy! It's fun, easy and will help others. You can even post a picture! You don't have to be an IT Geek. Just fill in the blanks!
The information will be submitted to my email for monitoring. I check every submission for decency and relevance. We will always remain family friendly! You can choose to remain anonymous. You will receive a reply when your information is posted. PLEASE NOTE: I never sell email or other personal information, so you're always safe on Straighten-Up-Now.com.
It's also easy for you to rate comments left by others, including mine!
You can also get the Buzz Going by clicking on any of the Socialize It Links. Share your favorite tip(s) on Facebook, Twitter, Reddit, Messenger, What's App, and Pinterest.
---
---
Here's What's Coming Soon!
In the near future, I will be preparing a page on S.U.N. called Product Reviews where you will find reviews not only by myself on various products, but visitors to S.U.N. will also have the ability to post product reviews on relevant topic items (posts subject to my review and approval).
I recently created an Advertiser's Page. If you or someone you know would like to advertise on S.U.N, please forward the link to this page for information. As always, I will review each request for relevancy and content. advertisers-page.html
---
Finally, as mentioned above, my first book, Escape from the Dark Voyage will be released on December 6th by Trilogy Publishing (a division of Trinity Broadcast Network). The book is a work of Christian fiction that I hope you will find exciting. It will be available through all the usual book sale locations. A sequel is already in progress! If you are an author or wish to become one, I highly recommend Trilogy.
---
I hope you enjoyed this issue. I consider it a privilege that you took your valuable time to subscribe and read this newsletter.

If you feel you've missed an issue, please be sure to whitelist Straighten-Up-Now.com and this newsletter on your email server/browser. Be sure to check your Spam folder. You can always view back issues by clicking the link below.

Stay tuned for the next issue! Until then, God bless!

Gratefully, Shelly Morton
---
No matter where you are in life (stay-at-home mom, full or part time employee, retired, etc.) you can make a good income with a website. Whether you write books, make crafts or something else, I highly recommend SBI. It's the reason for this website. Check it out below and become another Solopreneur!
***
Hello! This is Shelly Morton, the author of this website. I know you hear a lot of hype about making money from home and building a successful website. I speak from experience as a solopreneur, I have succeeded with Solo Build It! There is simply no better way to build an online business. Nothing else compares. It's not a "get rich quick" scheme. SBI provides you with all the tools and tips you need to be successful. You put in the work and SBI will help you succeed! SBI is simply the BEST way to get started for any solopreneur.