Dear Reader:


WHAT'S HAPPENENING IN OCTOBER!
Hello and welcome or welcome back! I hope all of you are doing well.
In researching ideas for the October issue of this newsletter, I searched what days/holidays are celebrated in October. Here are a few to think about:
* October 1st has several things to celebrate: International Day for the Elderly, International Coffee Day, and World Vegetarian Day.
* October 2nd is the day to celebrate World Custodial Workers' Day, World Smile Day, and World Farm Animals Day.
* October 4th let's celebrate World Animal Welfare Day.
* October 5th is World Teacher's Day.
* October 9thWorld Post Office Day.
* October 10th World Mental Health Day.
There were several more, but some of them were pretty funny such as World Handwashing Day! I refuse to waste your time with all of them LOL!
---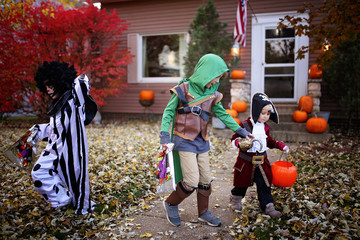 History of Halloween
Almost every civilization with a recorded history has some day and/or ritual(s) surrounding honoring friends and family who have passed on and are no longer with us. The two that come to mind are the Celtic festival of Samhain and the Latin communities celebrating the Day of the Dead (Dia de Muertos). Unfortunately, some of these celebrations have some rather satanic and pagan practices attached to them.

The history of celebrating Halloween from a Christian perspective dates back to the Middle Ages. The roots of trick-or-treating stems back to a medieval Christian tradition in which the poor would go to wealthy homes on Hallowtide (the eve of All Saints' Day) to offer prayers for people in exchange for food and/or beer. The word "Halloween" is slang for All Hallows Eve, which is celebrated on October 31st. That is the evening before another Christian celebration, November 1st, called All Saints' Day and November 2nd All Souls Day.

The focus on symbols of death is not new but it has only been fairly recently that there is widespread emphasis on demons, gruesome images of dismemberment, etc. This has led many Christians to wonder if they should participate at all given current circumstances. There was an author, Jason C. Bivins, who wrote Religion of Fear: The Politics of Horror in Conservative Evangelicalism citing his concern over the glorification of "occult themes" by many.

For some pastors, they see this as an opportunity to educate people about what the Bible has to say about death and the life after this one and give then instruction against devil worship and other temptations. During the 1980's there was growing concern over children trick-or-treating when several people found candy laced with poison, razor blades in apples, etc. There were also growing incidents of children being abducted by parents who felt their children were old enough to trick-or-treat on their own.
---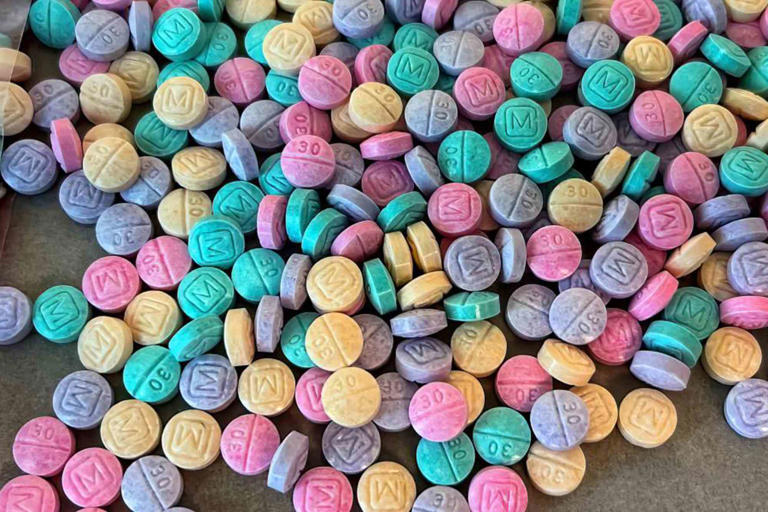 ---
Today we have even more concerns as the deadly drug fentanyl now comes in bright rainbow-colors think Skittles) to attract children. Fentanyl is killing many Americans on a daily basis. I mention this as many people I personally know are unaware of this as the media, for some unexplained reason, doesn't seem to be reporting on it. Call me a skeptic, but I don't think it's a coincidence that these colorful fentanyl pills are coming to this country just in time for Halloween.
---
What's New on SUN?
Here's the latest pages on Straighten-Up-Now.com Best-food-for-emergency-storage.html Emergency-preparedness.html
---

Get the Buzz Going!
Do you appreciate hearing from others? Do you check out product reviews? Good idea! I do that as well. That's why on almost every page I provide an option for you to post comments, leave a tip, share a concern, ask a question, make a suggestion, leave a criticism, etc. Don't be shy! It's fun, easy and will help others. You can even post a picture! You don't have to be an IT Geek. Just fill in the blanks!
The information will be submitted to my email for monitoring. I check every submission for decency and relevance. We will always remain family friendly! You can choose to remain anonymous. You will receive a reply when your information is posted. PLEASE NOTE: I never sell email or other personal information, so you're always safe on Straighten-Up-Now.com.
It's also easy for you to rate comments left by others, including mine!
You can also get the Buzz Going by clicking on any of the Socialize It Links. Share your favorite tip(s) on Facebook, Twitter, Reddit, Messenger, What's App, and Pinterest.
---
---
Here's What's Coming Soon!

I have BIG PLANS for Straighten-Up-Now.com. I hope you will be as excited as I am!

Stay tuned for an entire collection of information on how you can be prepared for emergency power outages, have a reliable source of water, eco-friendly ways to clean your home and do laundry, building a backyard garden, chickens, sustainable living and more!

In addition, I have plans to do an e-Book with recipes of healthy, home-made food, balms, salves, medicines, tinctures and more. Tell your friends and get them to subscribe to the RSS feed of Straighten-Up-Now.com as well as this newsletter as some items will only be provided to subscribers to this newsletter.

***

I hope you enjoyed this issue. I consider it a privilege that you took your valuable time to subscribe and read this newsletter.

If you feel you've missed an issue, please be sure to whitelist Straighten-Up-Now.com and this newsletter on your email server/browser. Be sure to check your Spam folder. You can always view back issues by clicking the link below.

Stay tuned for the next issue! Until then, God bless!

Gratefully, Shelly Morton
---
No matter where you are in life (stay-at-home mom, full or part time employee, retired, etc.) you can make a good income with a website. Whether you write books, make crafts or something else, I highly recommend SBI. It's the reason for this website. Check it out below and become another Solopreneur!
***
Hello! This is Shelly Morton, the author of this website. I know you hear a lot of hype about making money from home and building a successful website. I speak from experience as a solopreneur, I have succeeded with Solo Build It! There is simply no better way to build an online business. Nothing else compares. It's not a "get rich quick" scheme. SBI provides you with all the tools and tips you need to be successful. You put in the work and SBI will help you succeed! SBI is simply the BEST way to get started for any solopreneur.