December 2008 Issue
Welcome to returning subscribers! Thank you for your continued interest and support. I appreciate your time.
Welcome also to all the new subscribers this month! I hope you find this issue enjoyable and packed full of helpful information.
Contact me if there is information you would like to see in future issues. I'm here to serve you!
---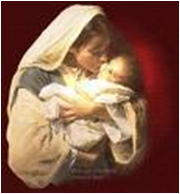 Say Hello to the Holidays!

Hope you and your family had a fabulous Thanksgiving celebration. I know my family and I did! What a wonderful celebration . . . it's always wise to take time to recall all the blessings we have and continue to enjoy in the U.S.

As a newly wed with a "new to us" home this year, I'm certainly looking forward to celebrating my first Christmas with my sweet husband and his family and mine together.

If you need help with planning or organizing for Christmas, be sure to check out these links:

Christmas Coundown
Gift Wrap Organizer
Ornament Storage


May you and your family have a blessed and Merry Christmas!!
---
In each newsletter, I try to be forward-looking and give tips that are "season-appropriate" and help you plan for the next one. Therefore, you'll get a few tips this time on planning for the upcoming new year.

In this issue:
LAUNDRY ROOM ORGANIZERS
PREPARING FOR THE NEW YEAR
COZI -- FREE ONLINE FAMILY PLANNING HELP
---
LAUNDRY ROOM ORGANIZERS
Using one or more of these laundry room organizers tips will save you time and make doing the laundry will be a lot more enjoyable (or at least less of a hassle).
Tip #1 Depending on your available space, installing cabinets or shelves that can be easily reached will allow you to organize your laundry products. Storing your detergent, bleach, fabric softener and stain removal products all in one location saves time and energy. An alternative is a portable, plastic shelving unit with rollers that is narrow enough to fit in the space between the washer and dryer.

Tip #2 Installing a bar on the wall, on the back of a door or under your cabinets will facilitate hanging clothes as they come out of the dryer. Make a sweep of all closets for empty hangers prior to starting your first washer load. Put the hangers on the bar so you'll be ready to hang up your first dryer load. Some laundry sorters have wheels and an overhead bar for hanging items.

Tip #3 A folding rack works great for items that need to be air dried and not placed in the dryer. There are several different types. You can fit a rack inside a plastic clothes basket to catch drips. Some units fit over the bathtub. Other racks have flat panels for sweaters and other items that need to lay flat while drying.

Tip #4 Presorting laundry prior to washing saves time. Everyone simply sorts their own clothing for you (hopefully). If your space allows use several baskets. Suggestions for sorting would be: (1) for whites that can be bleached (2) for dark clothes and jeans (3) towels, sheets, etc. Some laundry sorters have wheels and a hanging rack. Whether you use inexpensive plastic baskets, wicker (or lined wicker) or metal upright baskets with cotton liners, presorting your laundry will save your time and your back.


Tip #5 Keep a bin, basket or bowl in the laundry room. This gives you a place to put things found in pockets (money, gum, receipts, etc.). If space allows, a cork board hung in the laundry area gives you a place for fabric care instructions and/or stain removal tips.

Tip #6 Keep a small trash basket near the dryer. This gives you an easy place to throw away lint from the dryer and used dryer sheets.

Tip #7 Set aside a basket, hamper or laundry bag specifically for clothing that is dry clean only. Items will be ready to go to the cleaners without searching all over the house. Set aside a regular drop off and pick up time to streamline your schedule.

Tip #8 One of the handiest gadgets I've found lately is Sock Pro. These handy little discs come in bright colors. You slip the toes of dirty socks into the discs. Teeth on the discs hold the socks together as a pair. Toss them (disc and all) in the washer/dryer. The result . . . no more lost socks!!

Tip #9 Safety first, so maintain your equipment. Periodically wipe the outside of your washer and dryer. Wipe the lid and inside ring on the washing machine to be sure nothing gets on the clean clothes that come out. To reduce risk of fire, use a dryer vent brush and clean your dryer vent. Check washer and dryer hoses and electrical cords for damage. Make any repairs needed or replace the equipment. Sweep, dust and mop the laundry room to keep it fresh as well.

Tip #10 Don't forget to decorate. It may sound strange to decorate a laundry room, but putting a pretty color on the walls, a cute wallpaper border, rug, pictures or plants can make doing the laundry pleasant. Consider hanging some "antiques" like an old wash board or iron on the wall for room appropriate decorations.

---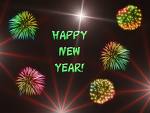 PREPARING FOR THE NEW YEAR
Since Christmas is on the way, that means that 2009 is just around the corner. Hard to believe!!!
Most people like to make resolutions for the new year. Resolutions is another way of saying "goal setting."
Here are some key thoughts to help you with setting and achieving your new year goals (resolutions):
Be Decisive If you're not sure what you want, you probably won't achieve much. You must decide: (1) what you want, (2) why you want it, and (3) how you plan to achieve it. No one but you can, will, or should do that for you.


Get Focused and Stay That Way The second step is getting focused on your objective and staying focused from beginning to the end until success is achieved. While it's normal to become unfocused from time to time, the ability to put your goal(resolution) back into focus will help you achieve the desired result.


Don't Fear Failure Failure is a part of the learning process. Everyone fails. Failing to achieve your goal (resolution) the first time out doesn't mean you are a failure. Learning to accept a certain amount of failure and regroup, redirect and get back on target will help you grow and achieve your ultimate goal (resolution).


Write It Down We all have a tendency to forget things. Write down your goals (resoultions) in a permanent place. Be clear and precise. Goals (resoultions) should also have a specific beginning and ending date or time.


Think and Plan Thoroughly There's an old saying: "Most people don't plan to fail, they just fail to plan." True!! Proper thought and planning prevents both frustration during the process as well as poor end results. Plan your work and work your plan!


Get Help If Needed No person is an island. Think of people who have knowledge and skills that you don't that might be able to assist you. Think of yourself as the CEO of your own company and others who can help you as your own "Board of Directors." A wise person includes others in their plans.


Take That First Step and Keep Walking You have to begin and stick with your plan. If you don't do anything you will achieve nothing. You won't arrive at your destination if you don't get out there and get started!


Be Persistent and Patient Persistence will help you stay the course until you achieve your goal (resolution). Being patient with yourself in the process can be more challenging (at least in my experience). Keep at it and remind yourself you're "worth it!"


---
PRODUCT REVIEW: COZI -- FREE ONLINE FAMILY PLANNING HELP
Do you ever wish you had a way to keep your family information and planning all in one convenient place? With Cozi, you can!
Get help organizing your family life. Cozi is a FREE web service that helps you manage your family calendar, track your shopping and to-do lists, organize your chores, and stay in touch with your family. Access Cozi from anywhere—home, work, or on the go—with any computer or mobile phone. All you need to get started is a Cozi account—it's quick and easy, with no downloads required!
I recently signed up for this free service and have enjoyed using it so far. Here are the features:
Family Calendar Family life can be crazy; the Cozi family calendar helps keep it sane. With the help of a central calendar, you'll spend less time juggling activities, priorities, and appointments, and more time snuggling your kids.
Family Journal It can be hard to find time to scrapbook or create a family blog. Heck, sometimes it's hard to find time to eat lunch. The family journal is the easy way to save those special moments like the funny things your kids say, the big catch at last night's game, or your trip to the Grand Canyon.
Photo Screen Saver Finally there's a way to re-acquaint yourself with all those great photos just sitting on your computer. Cozi takes your digital memories and turns them into captivating collages. Cozi makes collages automatically. You just watch them change, like a slide show. Photos are automatically organized by family event, holiday, or trip. Appointment reminders and the current time keep you from getting lost down memory lane for too long.
Cozy Sync With Outlook Cozi is the cure for famnesia. You know, that peculiar affliction that erases family events from your mind as soon as you get to work? Now your home and work calendars are finally in sync—no double entries and no missed family events. Enter appointments in one place, Cozi will do the rest. You're the boss. Choose which appointments to share with the family calendar (business trips, yes; the fiscal year budget review, not so much). See your family appointments on your PDA, cell phone, or any device that syncs with Outlook.
Reminders & Messages Life has a way of disrupting the most carefully orchestrated schedules. Meetings change, practice schedules change, even doctor's appointments change—it's almost too much to keep up with. Fortunately, Cozi can help. Send a quick note or reminder right from your Cozi family home page to keep everyone on track. You don't even need a cell phone to send text messages. Communicate schedule updates to family members at home, work, or school.
Customizable Lists No more sticky notes and scraps of paper, no more return trips to the grocery store. Cozi helps you manage the various items you need to purchase and tasks that need to be done. Plus, Cozi lists go where you go. Text your lists to any mobile phone, or call Cozi toll-free to have them read to you. To add items, just start typing. It's as easy as using a note pad. Share grocery, shopping, to-do lists and more with the whole family. Cozi lists are always available—access your lists from home, work, or wherever.
Mobile Phone Access That list you made for the kids' lunches is on the fridge, and unless you're in a moving van, your fridge is back home in the kitchen. No worries, you can call Cozi toll-free from any mobile phone to get a shopping list, to-do list, or your day's appointments. Get your schedule or grocery list from the store, the airport, or the soccer field—Cozi can read it to you or text it to your phone. Access your information any time of day—Cozi never sleeps. Cozi works with any mobile phone. No downloads required.
Click here to Sign Up Now!
---
I hope you enjoyed the December issue of Messy Makeover Magazine. I consider it a privilege that you took your valuable time to subscribe and read this magazine.

If you feel you've missed an issue, please be sure to allow this publication on your email server/browser. You can always check the back issues by clicking on the link below.

In next month's issue:
Organizing Your Craft Room
Organizing Your Computer
Product Review (another surprise)
Stay tuned for the next issue!
Toodles!
---
Return to top of December 2008 Issue